If you are on a Time Of Use rate schedule with your electricity provider, or add energy storage with enrollment in SGIP after March 1, 2020 where Time-Of-Use is required, you can program the Powerwall for maximum savings within the Tesla mobile app. To do this open the Tesla app and follow these simple instructions.
1. From the Main Menu scroll scroll the menu up and select the Customize menu.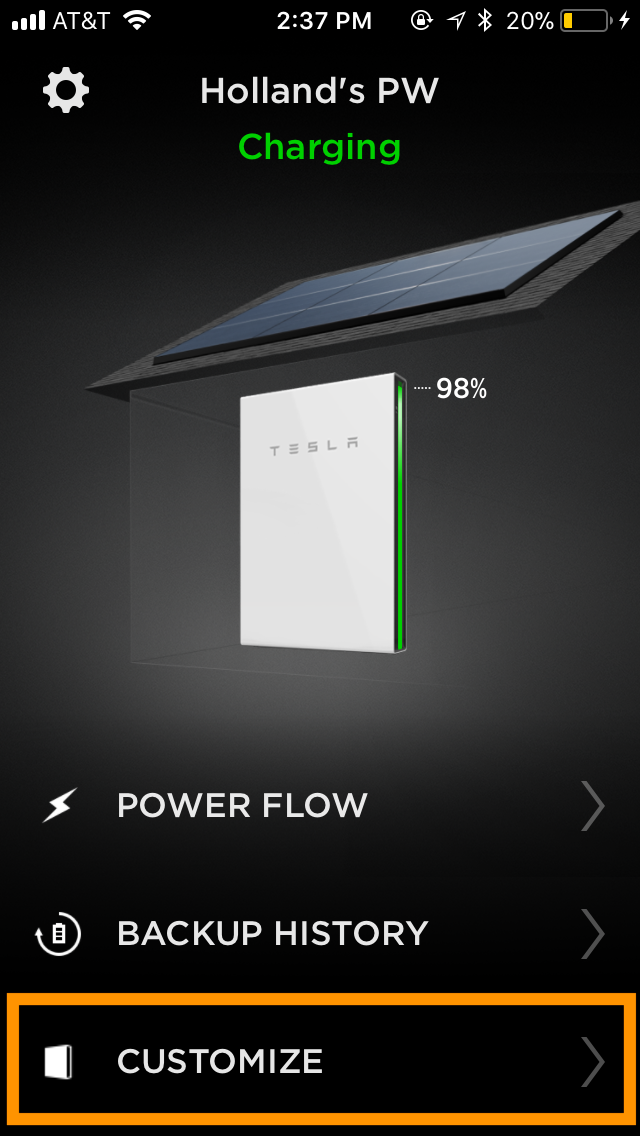 2. In the Customize menu, select the Advanced option.
3. Select the Cost Saving option (Swell's recommendation)


4. Press the Edit Price Schedule button at the top of the menu. Drag the sliders on the Week and Weekend graphs to match your utility rate schedules.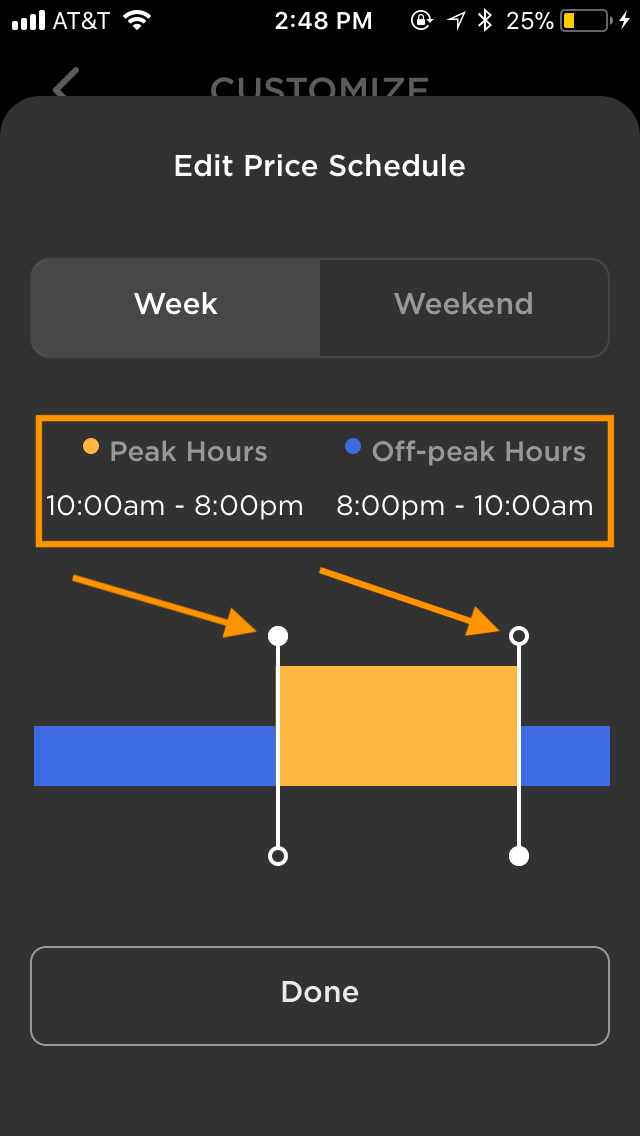 Consult you electricity bill to determine the correct TOU rate. Click the links below to determine the TOU rate schedule for your utility (subject to change).